BREAKING NEWS:
Eddie Deezen tapped to voice Darth Vader In Rogue One: A Star Wars Story.
Darth Vader has been long confirmed to appear in Rogue One: A Star War Story this December. Now, we officially have confirmation on who will be the voice of  the iconic villain's return to the big screen.
Over the weekend, Disney unveiled a new trailer for Rogue One: A Star Wars Story at Star Wars Celebration in Europe. In the trailer, Darth Vader made his long awaited return, even if only as a tease. The new movie takes place prior to the events of Star Wars: Episode IV but after those of Star Wars: Episode III, thus setting the stage for a new interpretation of Darth Vader's voice.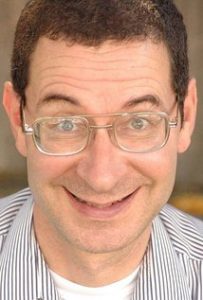 "Seeing that we're dealing with a newly emerged Darth Vader, it only makes sense that he wouldn't have the baritone that James Earl Jones provided him in episodes IV to VI. We feel that the talented Eddie will provide the proper mix delivery of a boy turned suddenly into an evil man with his talented voice." Jon Pendegraste, associate to the caterer said.
Eddie Deezen is a fan favorite veteran voice actor who has appeared on Dexter's Laboratory and Punky Brewster among other shows in his vast resume.
Rogue One: A Star Wars Story is set for release December 16, 2016.